5 predictions for Kubernetes in 2020

Containers help developers to package application with all key components including libraries and push it as one package without having to bother of the old-fashioned virtual machine. Building multiple containers on different machines would require an orchestration tool. Kubernetes, which is an open source platform helps deploy complex containers on multiple machine. Kubernetes is created to be fault-tolerant and extensible by enabling components of application to restart.
In 2019, Kubernetes witnessed multiple positive strides. Let's have a look what is in store for Kubernetes in 2020.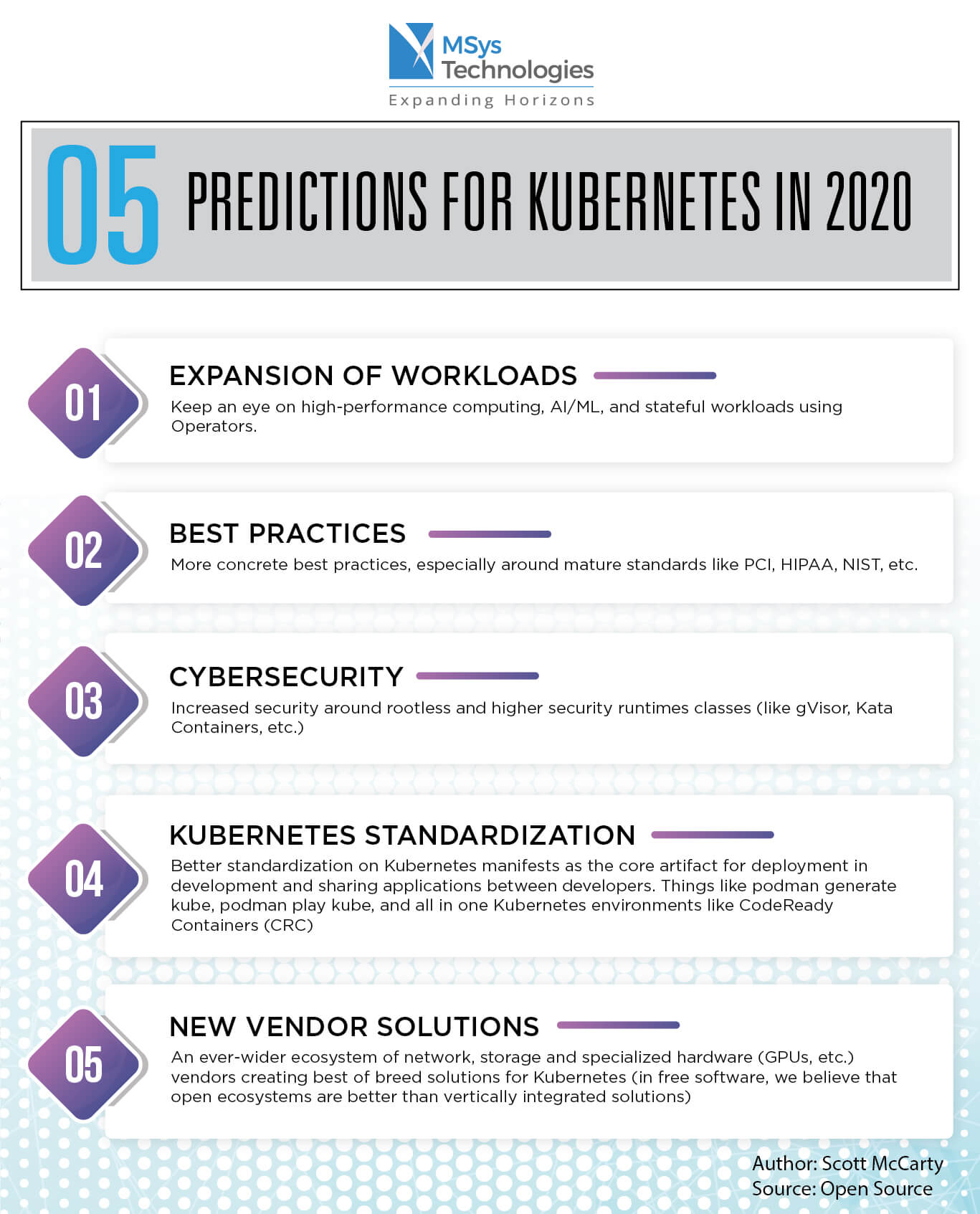 Kubernetes + Cloud Native play vital role in your product lifecycle management. Kubernetes simplifies heterogeneous container environment by managing intensive workloads. End result is smooth delivery of applications. However, it isn't easy to execute a right mix of Kubernetes + Cloud Native – it requires prior experience and niche skills. If you are facing these issues, don't hesitate to contact MSys Technologies' Cloud and DevOps architects. We will help you accelerate the adoption of cloud-native platforms.
---