6 Types of Performance Testing to Ace Your Software Development

Performance testing is the practice of evaluating how a system performs in terms of responsiveness and stability under a particular workload. Performance tests are typically executed to examine speed, robustness, reliability, and application size. In this guide, we will looks at Types of Performance testing, the steps taken and the challenges you may encounter when implementing Performance Testing in your team.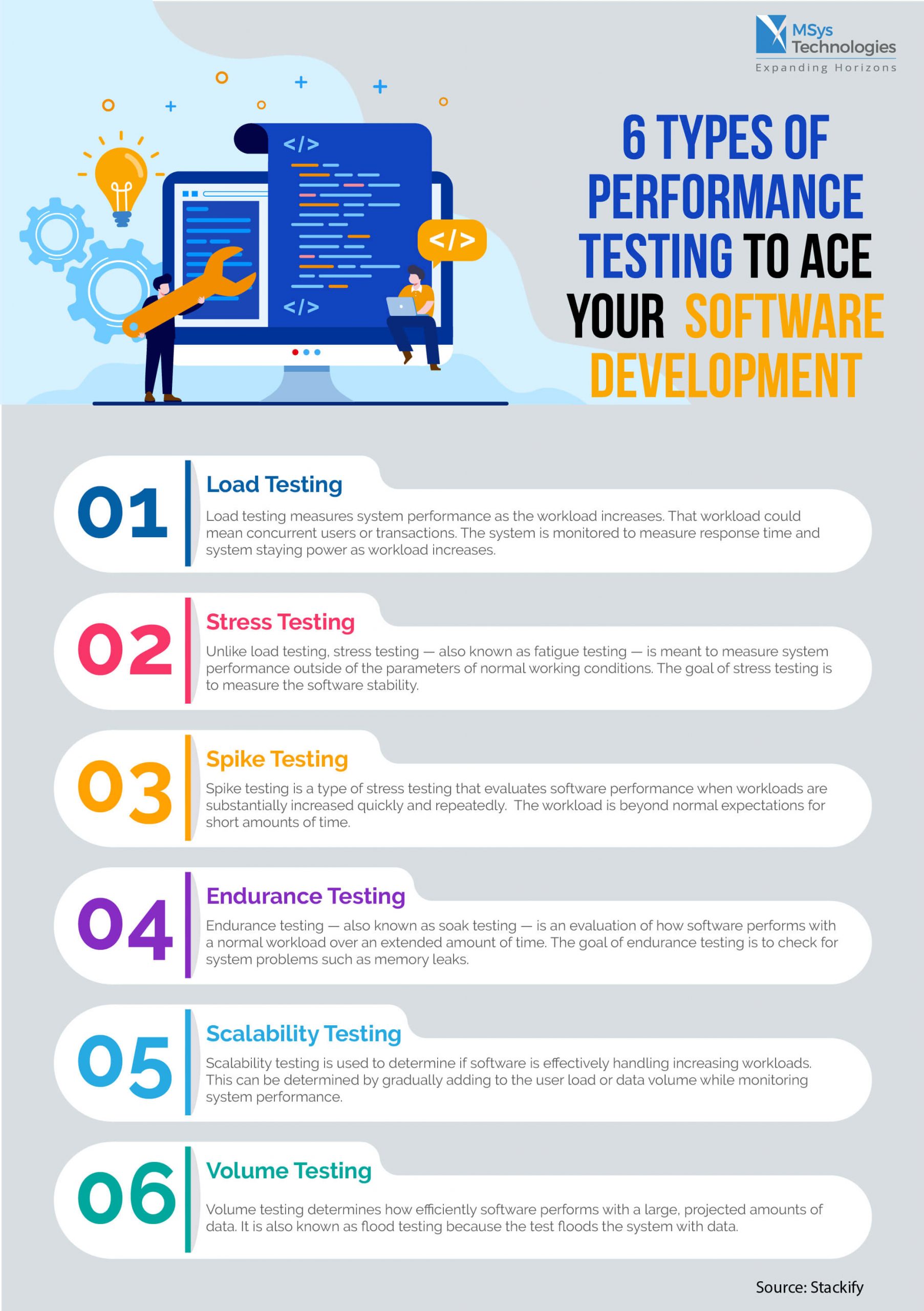 Conclusion
Performance Testing is a discipline concerned with testing and reporting the current performance of a software application under various parameters. In software engineering, Performance testing is necessary before marketing any software product. Performance testing is critical to ensuring customer satisfaction, loyalty and retention. Our team is adept at all the best practices and tools to give you the best experience in Performance Testing. To know more, get in touch with our QA Experts.
---