10 Advantages of Cypress for Modern Web Testing

Testing is a necessary process in application development. The success or failure of the application totally depends on it. However, website testing is different from conventional software testing. Some factors of traditional testing like data security, high maintenance costs, dealing with XHR calls, etc. can be challenging for advanced web testing. These hurdles called for a new test framework like Cypress which can deal with these shortcomings among others.
Cypress is a JavaScript-based end-to-end testing framework that doesn't use Selenium at all. Cypress uses a BDD/TDD (Behavior Driven Development/ Test Driven Development) assertion library and a browser that can be paired with any JavaScript testing framework.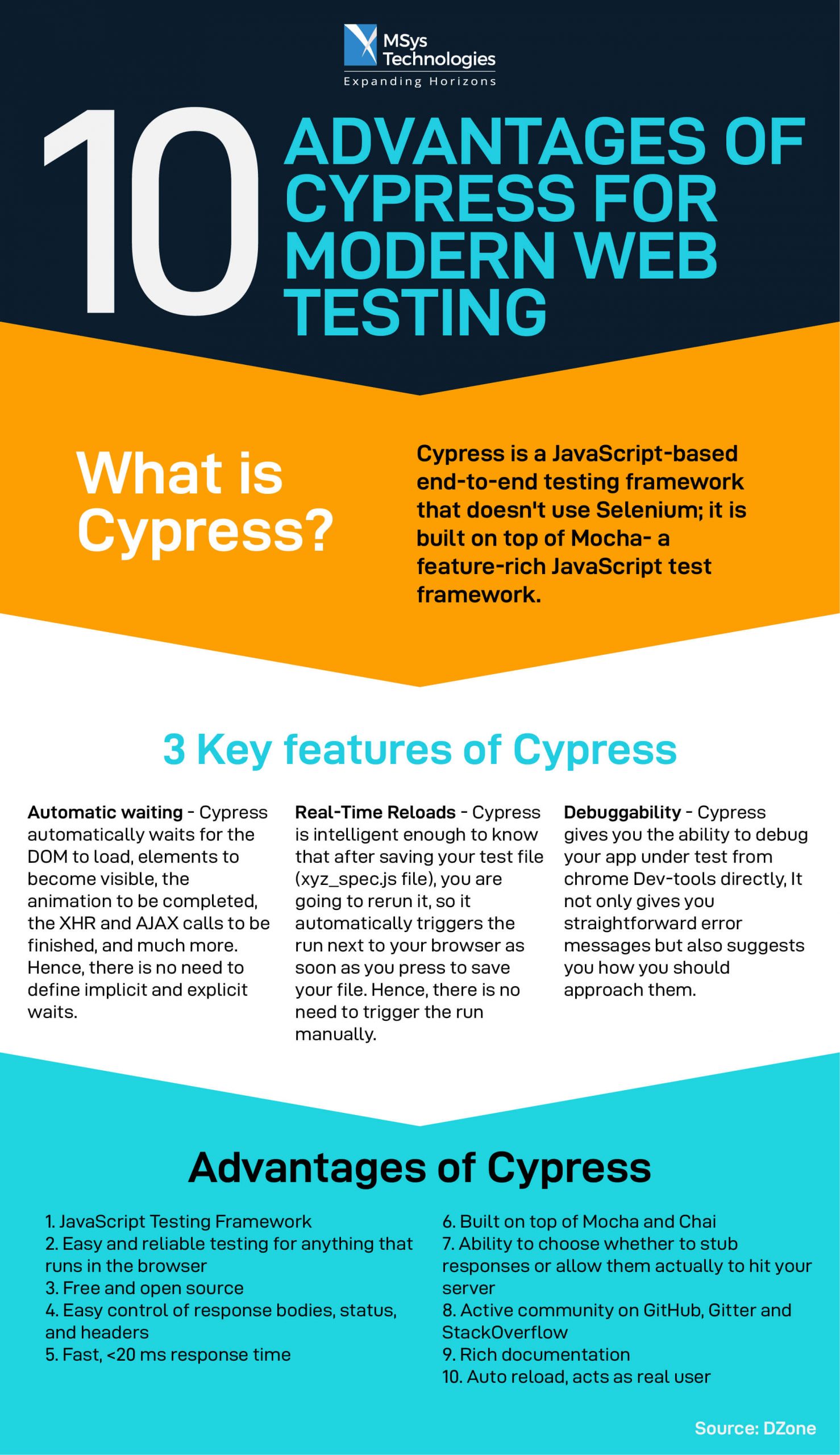 Conclusion
Though Cypress is being flaunted as the 'next big thing,' we have our doubts if it will take over Selenium entirely. Is your team familiar with Cypress yet? Our QA experts at MSys Technologies can help your team to ease into pioneering technologies and frameworks in QA. We can help you with end-to-end testing process for your teams and mobilize you to pace towards enhancing your product with reduced costs and greater ROI. Get in touch with our team to learn how.
---